Actor Peter Looney - Qualifications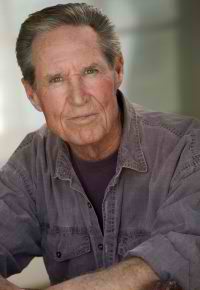 "Peter's patience insight, and confidence in his students, has enabled me to grow not only as an actor but as an individual."
Get Tape For Your Demo Reel
all classes are recorded and edited demos are available.
About Actor / Film Coach Peter Looney
Mr. Looney studied directly with Sanford Meisner. He was one of the few actors accepted into the Master Class taught by Charles Conrad without an audition. His direct association with these legendary masters gave Peter a basis from which to refine his unique approach to teaching the art of acting.
Graduate of The Neighborhood Playhouse School of Theatre in New York City;
Master Class student with Charles Conrad
Working union actor for nearly 45 years
Professional teacher and acting coach for more than 30 years
Teaches film acting techniques based on Meisner's teachings for the theatre as interpreted by Charles Conrad for film.
A Message From Peter
In over 30 years of being a professional acting coach, I have found that given enough time and proper effort, anyone can become a good actor. What is required, however, is a love of the craft, serious commitment, willingness to work, and action. No agent, manager, family member, friend, lover, or contact can do it for you. You must be consistent-and persistent-with your endeavors. You are the only one who can make it happen.
My goal is to challenge you to always work from the heart of your creative self, and to be truthful and "in the moment" every moment that you're in front of the camera. I teach by exploring what is, and is not, working in the scene and in you. I offer positive encouragement, and feedback expressed without judgment of right or wrong, good or bad, but in search of what works best.
What works best is to come from a place of honesty within yourself and with your partner. Be open to unexpected emotion and be willing to draw upon imagination so that you can place yourself as fully and completely in the reality of the scene as possible.
Imagination is a powerful tool for any artist, one that connects us with the creative genius of our humanity and expands our horizons. When imagination is joined with truthful self-expression, then spontaneous, unpredictable, fascinating moment-to-moment work will occur. Actors must be willing to transcend perceived or self-imposed limits and to go beyond the familiar for the purpose of courageously diving into that scary, exhilarating, trailblazing place we call the "unknown".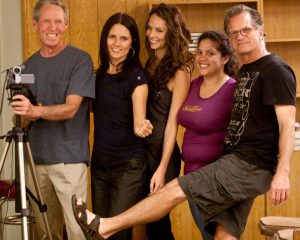 I help you to get there by utilizing scripted material carefully chosen for you, material designed to increase your emotional range and to ground you in on-camera acting skills. My work with actors is based on techniques developed by Sanford Meisner and Charles Conrad. My classes are purposely kept small so that every student is allowed to work fully in every class.
Sanford Meisner believed that imagination was an actor's strongest motivating force. What kind of actor do you imagine yourself to be? Will you crawl cautiously and carefully through life, resigned to frustration and dreams of what could have been? Or will you persist in your quest, and move forward on inspired intuition? Acting, like life, is best lived when you cultivate and place your trust in; intuition, inspiration, vision, attitude, and preparation-and then take action.
Imagine that…
"Acting is the ability to live truthfully under given imaginary circumstances"
Sanford Meisner
About Sanford Meisner (1905-1997)
Sanford Meisner began acting at age 19, when he was accepted into the Theatre Guild in New York. There he met, and became close friends with, Harold Clurman and Lee Strasberg. The men were part of a circle of colleagues who, in 1931, formed the Group Theatre, which wielded a tremendous influence on the craft of American acting.
After more than a decade with the Group Theatre, Meisner began teaching at the famed Neighborhood Playhouse. Here he developed his own acting technique, based on the work of Konstantin Stanislavski and his friend Lee Strasberg. In the Meisner Technique, emotion and subtext arise from the moment-to-moment truths that result from present circumstances as opposed to their coming out of the "acting" of an emotion or an action. One of his most well-known exercises is called Repetition, in which a word or phrase is repeated until a natural change of intention and/or inflection occurs based on the reality of the moment. The goal is for partners to react truthfully to what is actually happening.
Meisner counted among his students such now well-known names as James Caan, Gregory Peck, Jon Voight, Jeff Goldblum, Bob Fosse, Sydney Pollack, and Charles E. Conrad. Noted writers Arthur Miller and David Mamet also studied with him. Later, when he was in his 80′s, Meisner left New York for California. In 1995, he and his long time creative partner/personal assistant, Jimmy Carville, and his protégé, Martin Barter, founded The Sanford Meisner Center in North Hollywood. Meisner passed away in 1997 at the ripe age of 91. He is still considered one of the most important acting theorists of the 20th century.
"I really hate the word scene as it denotes and encourages fake acting"
Charles Conrad
About Charles E. Conrad (1925 – )
Charles E. Conrad studied directing for the theatre at the Carnegie Institute of Technology where he graduated with a Master's Degree. In 1952, he began studying acting with Sanford Meisner at the Neighborhood Playhouse in New York. Meisner soon recognized his talent and prospects as a future acting teacher and it wasn't long before Conrad became his senior assistant. Among the students Conrad worked with were Robert Duvall, Jack Nicholson, Susan Sarandon and Joanne Woodward.
After moving to the west coast in the 1960′s, Conrad opened the CEC Studio in Burbank. He eventually became known as one of most distinguished acting teachers of the film industry. Like his teacher, Meisner, Conrad used the Repetition exercise to elevate the connection between acting partners. Conrad, however, took it a step further by making the script part of the exercise. The creative process was thus kicked up a notch with the integration of the written word. Actors no longer relied solely on the text for all their information. Instead, they were working in a highly intuitive state; they were not acting, per se, but were spontaneously and naturally reacting to each other, and to the circumstances and situations created in the moment.
In 1993, Conrad began to gradually retire from teaching; by 1994 he had completely retired. He now makes his home in a secluded section of North Carolina.
Teaching Experience

Jan. 2011 to present

The Film Acting Studio, Burbank, CA
Personal acting studio & teaches private classes
Sept. 2005 to Dec. 2010

David Lehman Studio, Burbank, CA
Teaches private classes
July 1996 to July 2005
From the Heart Acting Studio, Hollywood, CA
Taught private classes
June 1994 to June 1995
Hollywood Actor's Academy, Hollywood, CA
Worked with Asian and Japanese acting students
Feb. 1994 to July 1994
Gosch Productions, Burbank, CA
Taught private classes
Feb. 1985 to May 1988
Looney Studio, Glendale, CA
Owned and operated personal acting studio
Jan. 1982 to Jan. 1985
David Lehman Studio, Burbank, CA
Associate Teacher, beginning film acting classes
June 1981 to Dec. 1981
Treehouse Workshop, North Hollywood, CA
Established acting workshop with partner Bob Balhatchet
Acting Experience

FILM/VIDEO

* Currently in Post Production
Marlowe*
Pumpkin Farmer
John Murlowski
Alone in the Dark II*
Ward Dexter
Michael Roesch
The Steamroom *
Priest Donald
Lawrence Flaherty
Chain Link*
Cromwell
Dylan Reynolds
The Thirst: Blood War
Homeless Man
Tom Shell
Sleeping Dogs Lie
Gas Station Owner
Stewart Lessner
Inhabited
Ivar Hagen
Kelly Sandefur
Mach 2
George Curtis
Fred Olen Ray
Wind River
Bishop Braden
Tom Shell
Boardwalk Poets
Clavelle
John Bevilacqua
Zarkorr! The Invader
Billy
Michael Deak
Outbreak
White House Counsel
Wolfgang Petersen
Strike Back
Mr. Donato
Tom Shell
Silent Assassins
Dr. Thomas
Doo-yong Lee
Real Men
Stiletto Man
Dennis Feldman
Fatal Charm
Lt. James
Fritz Kiersch
Quake
Boat Captain
Louis Morneau
Ratboy
Catullus Cop
Sondra Locke
Pee-Wee's Big Adventure
Policeman #2
Tim Burton
Stir Crazy
Kicker #1
Sidney Poitier
Oliver's Story
Bus Terminal Announcer
John Korty
TELEVISION
* Television Movie
Moving Mountains (Pilot)
Teacher
Jay Silverman Prods.
Thunder Boat
Row Boat Captain
Steven J. Cannal Prods.
Space Rangers
Max
CBS
Over My Dead Body
Det. Mueller
Studios USA Television
Highway to Heaven
Bourne
NBC
Simon & Simon
Mac
CBS
The Master
Jim Powell
NBC
General Hospital
Buster Johnson
ABC
Hard Copy
George Presley
Syndicated/Paul Nichols
Divorce Court
Plaintive
Syndicated/Paul Nichols
Callie & Son*
Ranch Hand
CBS
Hart to Hart
Ed Snider
ABC
CHiPs
Rogers
NBC
Charlie Cobb:
Nice night for a Hanging*
Preacher
NBC
THEATRE
Los Angeles
Arlington
Udko
Company of Angels
Things You Shouldn't Say
Past Midnight
Mr. Abramson
Whitmore/Lindley Theatre
Mojave
Junior
Odyssey Theater
Frankenstein
Victor
5th Street Theatre
New York
USA
Moorhouse
Lincoln Center
Missouri Legend
Jim Cummings
Equity Library
Fool's Flight
Drill Sergeant
American Place Theatre
Story Theatre
Flounder/Hunter
Barnard Theatre
Browning Version
Frank Hunter
Riverside Church Theatre

Regional

The Rainmaker
File
Washington, DC; Denver; Louisville

Training

2005 to 2006
Leigh Kilton Smith Scene Study
1995 to 2005
Phil Esposito Film Acting
1981 to 1995
David Lehman (till 1993) and Jennifer Lehman (till 1995) Film acting using Charles Conrad technique
1980 to 1981
Charles Conrad Acting Studio Film acting with Charles Conrad
1978 to 1980
David Lehman Acting Studio Studied Charles Conrad technique with Conrad student and teacher David Lehman
1970 to 1972
Private Coaching Individual scene study work with Wynn Handman, artistic director at the American Place Theatre, NYC
1969
The Neighborhood Playhouse School of Theatre/Graduate Studied under Sanford Meisner, Bill Esper, Robert X. Modica, Salem Ludwig and Bill Alderson
Unions
Member of SAG, AFTRA, AEA